art3f Paris 2022 Impressions
... or entering the world of art with a frontkick! We want to blow a fresh wind and are not hiding it.
We'd like to thank all visitors, everyone that showed their interest, every supporter, the MONAT Gallery and last but not least the art3f event itself. Additional, we're very thankful for our ambassador Ida Mantey.Darüber hinaus bedanken wir uns bei unserer Ambassadorin Ida Mantey.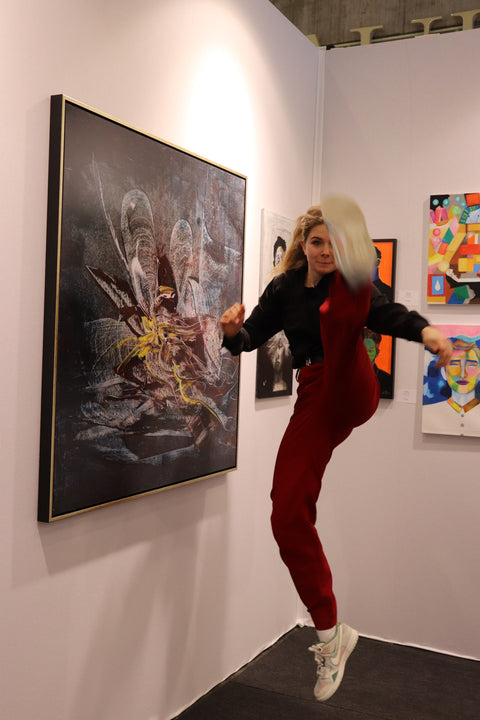 Moments from the art3f Paris 2022
Thank you for your interest!
"Polargewitter" and "Königin der Nacht"
Exhibitions and COVID?